Debt Consolidation
With the significant appreciation in housing prices over the past decade, many Canadians are taking advantage of low interest rates and lender refinance programs.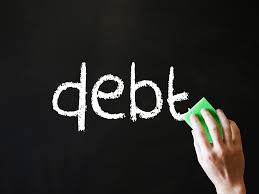 Although debt consolidation is not a suitable option for everyone, you may want to carefully consider whether refinancing your home to pay off credit card debt, loans or line of credit would make sense in your circumstances.
You may be surprised by the amount of money you can save.
Benefits include:
A single monthly payment rather than multiple payments
Lower interest rates
Money left over to invest
Give Ryan a call any time and let's discuss the possibility of refinancing for debt consolidation. My consultations are free and could give you the means to save hundreds or even thousands of dollars in interest.
For the most current up-to-date information on Mortgages and Real Estate in Kamloops and the BC interior, please 'Like' us on Facebook, Visit us on Google+, Twitter, Pinterest and Subscribe to our Blog.
Our office can be found at:
Ryan W. Smith - Mortgage Broker
Mortgage West
242 Victoria Street, Suite 207, Kamloops BC.
Phone: 250.682.0908
Fax:250.374.2219
Our regular office hours are:
Monday - Friday, 8:30AM - 5:00PM
Save