Purchase Plus Improvements
2017-08-31 | 10:03:55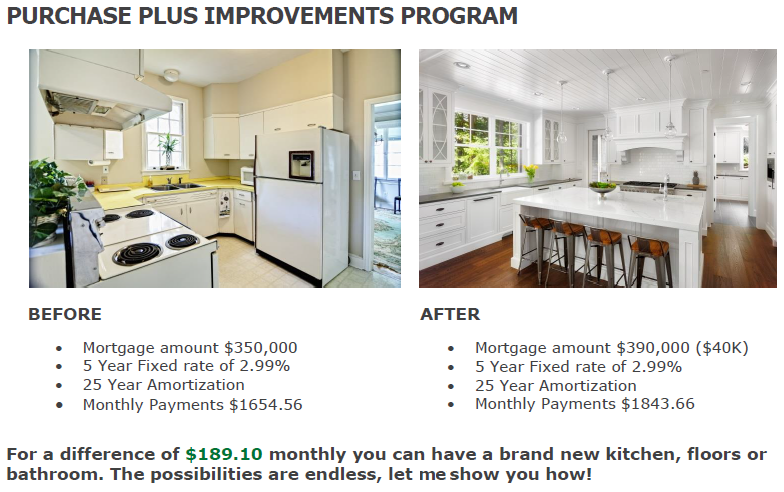 If you've ever wondered how to include the cost of renovations into your mortgage, you've come to the right place! The Purchase Plus Improvements program is exactly what you need in order to turn those renovation dreams into a reality when you're buying your next home. Below you'll find some hand facts about this awesome program.
Purpose of Funds:
Purchases only (owner occupied primary residence).
Maximum improvement must be ≤10% of the property's total value, with a max renovation amount of $40,000.
Minimum improvement value must be $10,000.
Documentation Required Up Front:
Detailed list of improvements, including a satisfactory contractor's quote outlining the scope of work and cost estimates
(include such information in your deal submission notes).
Copy of the building permit if improvements are structural
Release of Holdback Funds:
The extra funds will be released once your mortgage lender receives and approves a final inspection confirming 100% completion of the work as per the original quote/contracts.
In addition to the above, proof that contractor has been paid may sometimes be required.
The improvement work should be completed within 120 days after your closing day.
If you're interested in learning more about how this works and how we can apply it to your mortgage, contact Ryan at any time. RSmith@mortgagewest.ca OR 250.682.0908.