5 Things You Can Do Today To Become a Homeowner ASAP
2017-07-27 | 15:33:08
"80% of millennials say they want to buy a home—but most have less than $1,000 saved."
This is the title of a recent news article some of you may have read. Sound familiar???
What if I told you that simply sitting around wishing for a house to land in your lap won't do you any good? (SHOCKING I KNOW!) And more importantly, that there are no secrets on the path to becoming a homeowner. All it takes is a little bit of planning and some good advice along the way. Here are the top 5 things you can do starting right now, to get yourself on track to buying your first home ASAP!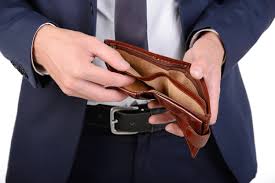 1) Set a personal budget
Setting a budget for yourself should be the very first thing you do if you want to buy your first home. So you've got yourself a steady job, that's great! If you spend everything you make, then there's clearly not going to be anything left over for you to save. No matter what level of income you're earning, a budget will go a long way to helping you see exactly how much money you have each month, and where it's currently going. Once you know where it's going right now you'll be able to adjust your habits and start putting some money aside; which leads me to #2.
2) Start a savings account
Everyone who wants to become a homeowner starts in the same place. Saving (also known as paying yourself first!). With nearly every bank now offering a 'free' savings account, there's virtually no reason not to have a specific "House Savings Account" set up, like yesterday. This takes no time at all and gives you an easy way to measure how far you've gone towards achieving your savings goal. Without any savings you'll have a hard time covering your closing costs, let along a strong down payment. And now between a bit of savings and your new-fangled budget, you're ready for step 3.
3) Set up an RRSP

Now I know what you're thinking: "Why didn't he suggest this as part of step 2???". Well, it takes a bit more effort and planning to set up an RRSP and decide what type of account you'll be investing in so I suggest you take a bit of time with this step. Sit down with a financial advisor who can also get you on a pre-authorized contribution plan so that your savings happens on autopilot each payday. The reason I suggest an RRSP is so you will be eligible to us the RRSP withdrawal First Time Home Buyers Plan LINK HERE. This program allows you to get a substantial tax break initially (by putting your money in an RRSP) and then you can later withdraw it and pay no tax on the withdrawal. This is an awesome way to make your downpayment grow more quickly and make the same amount of money go much further.
4) Meet with a mortgage broker
**Insert shameless self promotion here** But seriously, make sure you meet with someone before you start shopping for homes. There are plenty of angles to consider when buying your first home, and a licensed mortgage broker will be there to help you navigate all the choices you'll have with regards to not just the mortgage, but the entire home buying process.
5) Do your research
It's super easy to get caught up in all the excitement and jump on the first opportunity you get to buy something. While the goal is to buy a house, a better goal is to buy the RIGHT house, the first time. This means taking the time to review all your options. Shop around and look at plenty of different places, learn about the various first time buyer programs (I can help educate you on these), and most of all have patience. You'll be happy later on that you took the time to make a good decision and not rush into something right away.
Now that you've got those 5 tips covered, the rest should start to fall into place. Buying a house is just like building a house. You have to start with the foundation and then everything else can be built on top of that. A solid budget and good savings plan is the foundation of setting yourself up to buy that first home you've been dreaming of. And when you're ready for some help, whether you're on step 1 or step 5, give us a call. I'm here to help and my consultations are always free of charge!


Save
Save
Save
Save
Save
Save
Save
Save
Save
Save
Save