Hidden Costs of Homeownership
2017-07-27 | 11:02:48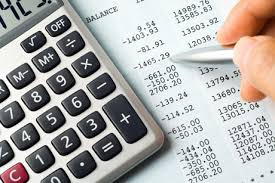 Budgeting for buying a home can be tough enough when you're just getting started weighing mortgage options and negotiating the purchase price. But there are many other costs that go into buying that dream home (or any home!). Some of them are one-time expenses that you'll pay during the home buying process, while others will be recurring costs for as long as you own the home.
Home Inspection

While not always a requirement of buying a home, a home inspection is a wise investment. During the inspection and the included report you'll learn about the mechanics and construction of your home. This will allow you to be aware of any major issues, as well as helps you plan for any upcoming repairs or maintenance that may need to be done. This typically costs between $400-500.
Appraisal
Your lender will often require an appraisal, and the appraisal fee (typically $275-475) comes out of your pocket. The appraisal confirms market value of the home.
The few hundred dollars you'll pay for an appraisal is money well spent, but it's something you have to keep in mind during the purchase process. You'll have the peace of mind of knowing that you're paying a fair price for the home, and your lender will have peace of mind knowing their investment is secure.
Closing costs
There are several smaller fees that add up to a rather large sum when you're going through the closing process: property transfer tax, loan fees, lawyer/notary fees, property tax and/or utility adjustments, and sometimes more. They typically add up to 1.5-2.5% of the purchase price. For a $300,000 home, that's could be in the neighborhood of $7,500, so make sure you have some extra cash set aside.
*First-time buyers in BC will typically have fewer closing costs, due to the Property Transfer Tax exemption for first-time home buyers.
Insurance
Homeowners insurance is not only important for yourself, it's almost certainly required by your mortgage lender. Further insurance, such as flood insurance, may also be required. Insurance is a recurring cost (yearly or monthly) so be sure to include it in your regular budgeting.
Maintenance

It goes without saying that every home needs maintenance sometimes. A good rule of thumb is to budget between 1-3% of your home's value each year towards maintenance and repairs. This can vary depending on the age and style of home, but gives you a place to start when including these numbers in your household budget.
Home Owners Association
If you're living in a property or community with shared spaces, you'll almost certainly have condo (or in BC, strata) fee. This pays for things like trash removal, maintenance of common areas, and for recreational facilities like gyms and swimming pools.
Save
Save
Save