Help For BC's Fire-Affected Homeowners
2017-07-13 | 08:33:21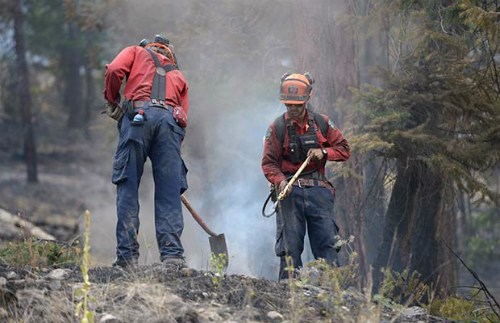 Attention home owners! Have you been affected by one of the many forest fires currently burning throughout BC? Chances are you know someone who has been affected and may be looking for advice.
During extremely difficult times like these, Canada's 3 mortgage insurers as well as our many mortgage lenders may be able to offer some options to help homeowners meet their mortgage payment obligations, should there be any loss of income or employment.
If you, or someone you care about are one of the 14,000 people in B.C. under Evacuation Alert or Evacuation Orders due to the wildfires, and who currently has a mortgage on their property; you may want to contact Ryan W. Smith and Mortgage West to discuss your options.
In similar situations in the past, mortgage providers/insurers have offered some or all of the following options to affected clients:
- Deferral of payment(s)
- Re-amortization of the loan, to result in lower payments
- Capitalization of outstanding interest arrears and other eligible expenses
- Special payment arrangements
- Various combinations of the above
If this topic comes up with anyone you know, remember that I'm always available to help with any questions you - or your friends or relatives - may have. Please call me at 250.682.0908 or email me at rsmith@mortgagewest.ca
Also don't forget, the Canadian Red Cross is accepting donations towards ther relief efforts. You can text FIRES to 45678 to donate $10 to the Canadian Red Cross BC Fires Appeal.
*Original post provided by Aaron Goddard of Royal LePage Kamloops Realty http://www.kamloops-realestate.com/home
Save
Save
Save